Get Smart with Special Financing Options!
At K.E. Bergeron Mechanical Systems we are committed to providing energy-efficient solutions for our customers.
We have recently partnered with Synchrony Financing to offer you a fair and convenient way to pay for your new HVAC system. Approvals are easy and immediate. Avoid stress and update your tired heating and HVAC systems without the substantial upfront costs!
Did you know that with our new financing options, you can get a single zone Mitsubishi Electric ductless system for as little as $125 per month, and a multi zone system for as little as $250?
Be good to the planet AND to your wallet, and learn more below.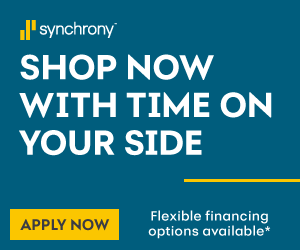 How Did We Do?
Thank you so much for your business and support. Our #1 goal is to always exceed your expectations with our world class service. Please consider leaving us a review.
Cutting Edge Technology and Service